Nice Mohawk
This was a show at Christines house.
A Little Info.
Brian was one of the co-founders of Guiltripp along with Tripp Fellows. He played ball with Tripp all through elementary, and then they discovered that they could play music together in ninth grade. They jammed in Brian's garage and later added Chris Chase. Brian has been somewhat of a leader over the years, tryin to minimize the negative, but usually failing to do so. He loves the band very much, and hopes that he can be there for them.
Brian's Call for Truth
"I haven't been in this scene all of my life, and i don't claim that i am all high mighty. This scene is about unity and truth. We never asked for money, or tried to impress anyone, we played for ourselves, and we played to have a good time. If you wanna have friends there for you, who help you keep it real, you have to be there for them. The unity is still strong within the scene. This isn't a trend, it's a lifestyle."
Stuff about Brian
Brian enjoys a lot of stuff. He plays guitar, drums, and bass. He is Christian and is attending Colorado Christian University in Denver, Co. He loves to play soccer and basketball, he likes to snowboard, wakeboard, and bodyboard. He reads Tom Clancy books and thinks life is a Covert Op. He watches every movie on the market, a few of his favs are Braveheart, Everafter, Gladiator, Shakespeare in Love, Boondock Saints, Ronin, and Tombstone. He would like to thank his family and his bandmates for keepin it real.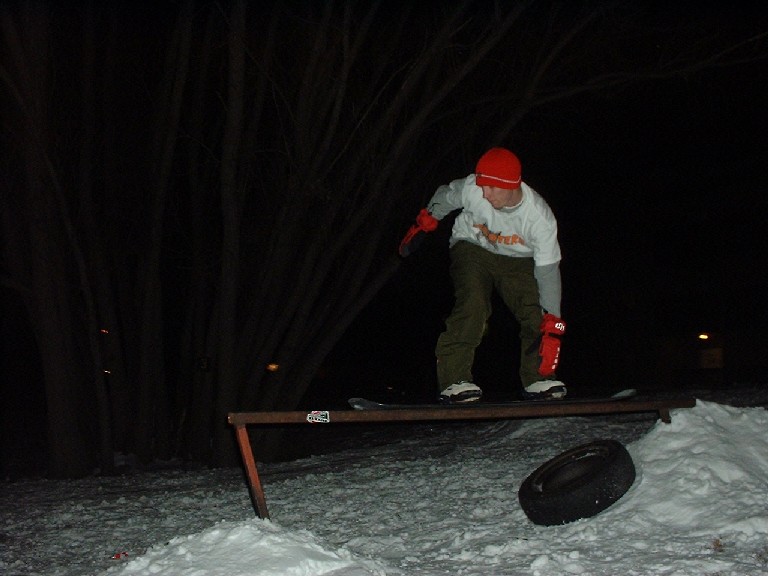 Brian at School
This is Brian hitting a rail at CCU